To educate, assist, identify and understand safety issues when using close proximity Theatrical/Stage Pyrotechnics (Category T1 and T2 Articles Pyrotechnic).
Please contact host for further details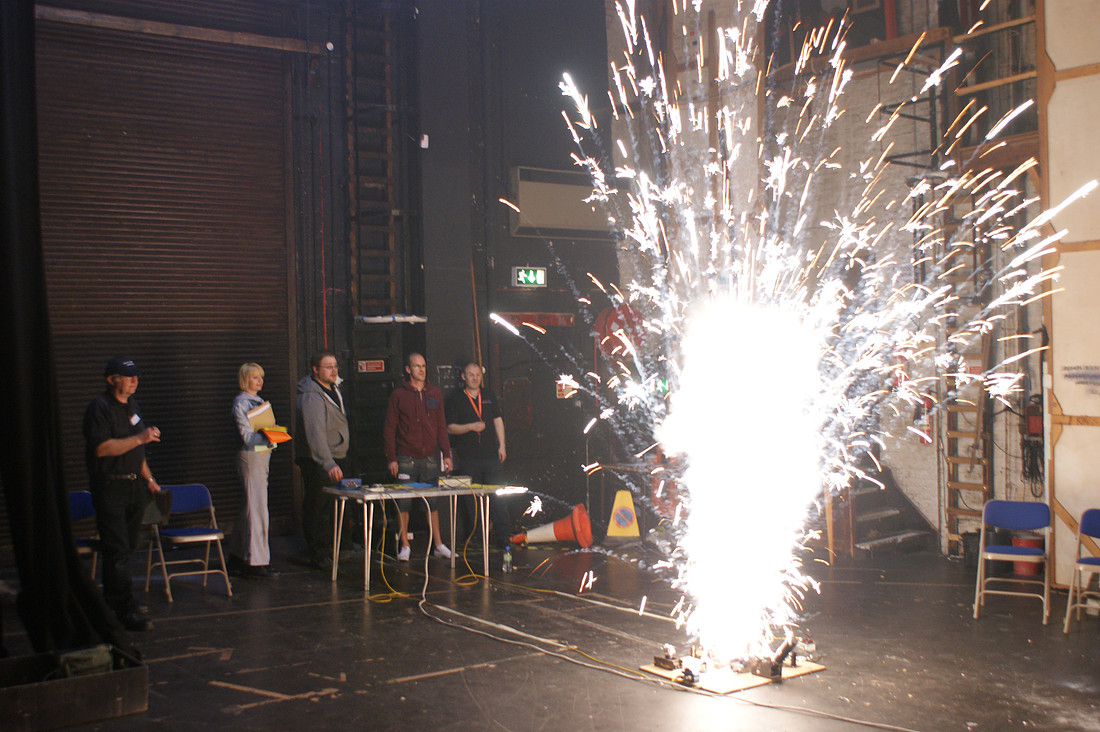 You need to be 18 to attend this course but no prior experience is necessary.
Anyone interested in Theatrical/Stage Pyrotechnics who seeks a greater depth of knowledge regarding the safe handling and use of such products. The course may also be valuable to other venue staff, local authority inspectors, fire service personnel, insurers and those managing technical and production staff. The course also addresses issues to delegates associated with a fear of pyrotechnics.