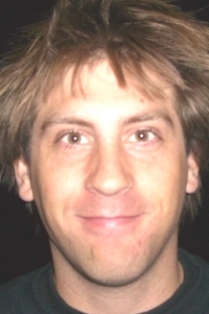 ASP Stats
Membership Number
2008384
Member Since
Oct 14, 2008
ASP Recognised Courses
Personal Training
Personal Experience
Date
Venue
Description
Apr 15, 2008
Rådhuset, Oslo, Norway
Job for Fiksern AS, Max Manus movie
Feb 2, 2008
Oslo Spektrum, Oslo, Norway
spellemannsprisen 2007
Dec 21, 2007
Oslo Spektrum, Oslo, Norway
Idol finale 2007, stage and pyro
Nov 11, 2007
Lillestrøm, Norway
Cup finalen 2007, Display Fireworks kl.IV
May 16, 2007
Hangar 4, Fornebu, Norway
"Russefeber" Pyro on "Steve-o" from Jackass and "kobojsarna"
May 11, 2007
Christiania Teater, Oslo, Norway
pyro on a Design award
May 5, 2007
Oslo, Norway
Opening of "Schous Kulturbryggeri"
May 4, 2007
Sentrum scene, Oslo, Norway
ESSO "On the run" ture pyro with Mira Craig & Morten Abel
Jun 26, 2004
Langøya, Oslo, Norway
Widerøe 75 year celebration day2
Jun 19, 2004
Langøya, Oslo, Norway
Widerøe 75 year celebration day1
Mar 6, 2004
Oslo Spektrum, Oslo, Norway
Norwegian eurovision Song contest 2004, "WIG WAM"
---
Disclaimer: Competency
The Association believes that competence is an ongoing process determined by a members individual history in both training and experience. The Association does not make any claim to judge competency of the individual members. The register is provided as a centralised database for information sharing for interested parties to make their own informed judgements of competency. The accuracy of all training and experience information presented in the Association Register of Members is the responsibility of the individual member.